Saving Recipes to Your Recipe Box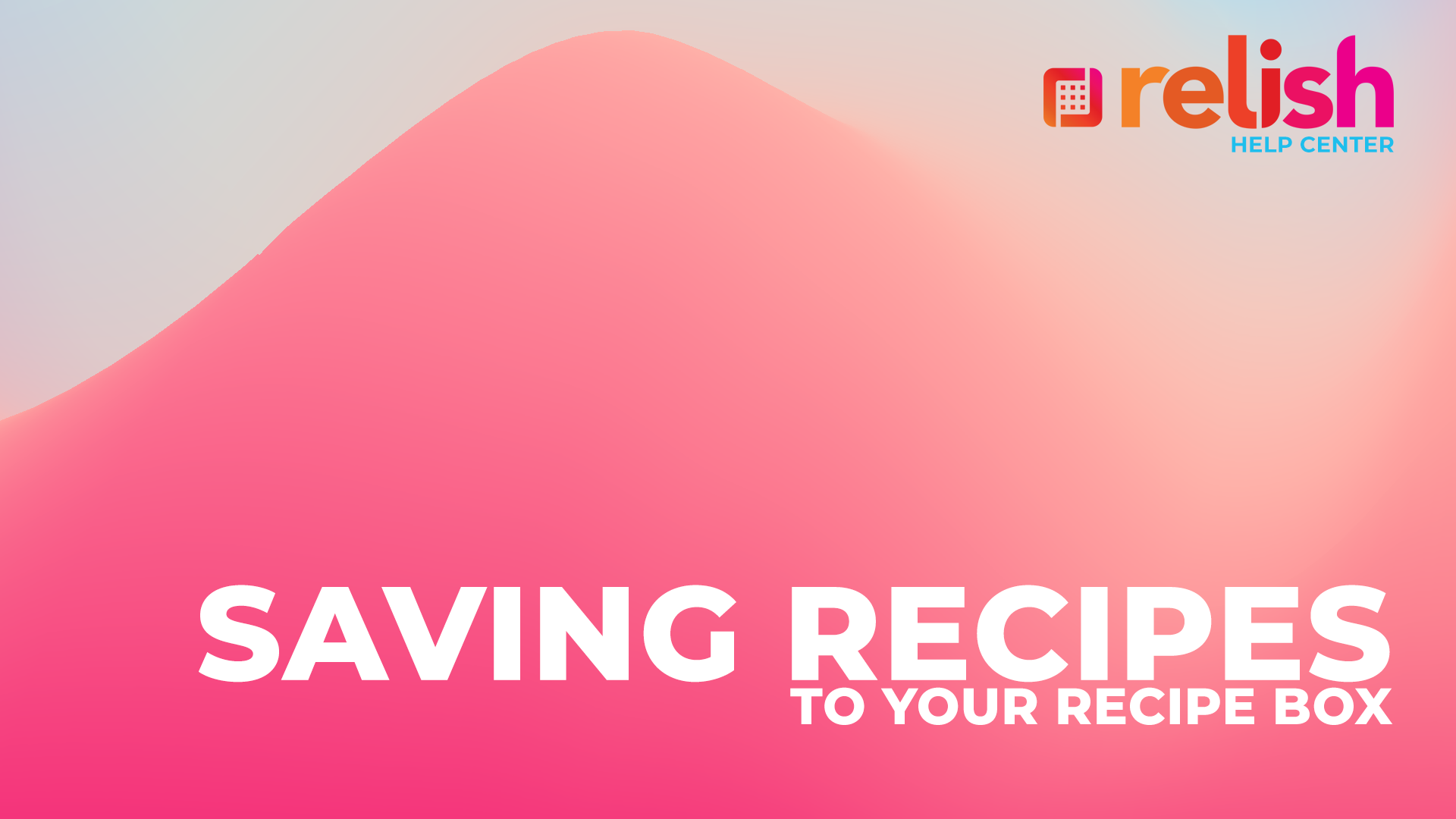 Related Articles

How to Delete a Recipe from my saved recipes in Relish

To delete a recipe from your saved recipes in Relish, find and click on the recipe you would like to remove. This will open the individual recipe page. From here, you are able to remove the recipe by clicking on the Heart icon at the top of the ...

How to add a recipe to my shopping list

There are two main ways to add a recipe to your shopping list. From your Saved Recipes: Add a recipe to your shopping list from your "Saved Recipes" by first clicking on the individual recipe to open it. Above the ingredient list, select the number ...

Adding and removing recipes from a Meal Plan

These features are only available to Relish+ subscribers: Removing Recipes When viewing an individual Meal Plan, you are able to remove recipes from it as well as add recipes from your Saved List. To remove a recipe, click the Three Dots on the right ...

How to Find and Save Recipes in Relish

To find recipes in the Relish library, visit www.relish.com and browse popular recipes or use the search bar to find exactly what you are looking for. Click the Save button found at the top of the ingredient list to save any recipe. You will need to ...

How to remove ingredients in a recipe or on my shopping list

When viewing a recipe in your Saved Recipes section, you can remove specific ingredients by unchecking the circle to their left. Some recipes will have potential substitutes that you are also able to select or deselect in the same way. Have more ...