How to shop for recipes from your Relish+ Calendar
Add ingredients for an entire day to your shopping list in your Plan tab. Do so by first clicking on the Three Dots to the right of the date to open a drop down menu. Select the Add Day to List option, all ingredients will be added to your list.
To add ingredients for an individual recipe to your list, click the Three Dots to the right of the individual recipe. This will bring up a similar drop down, select the Add to List. All ingredients for this recipe will be added to your list.

These capabilities are only available to Relish+ subscribers.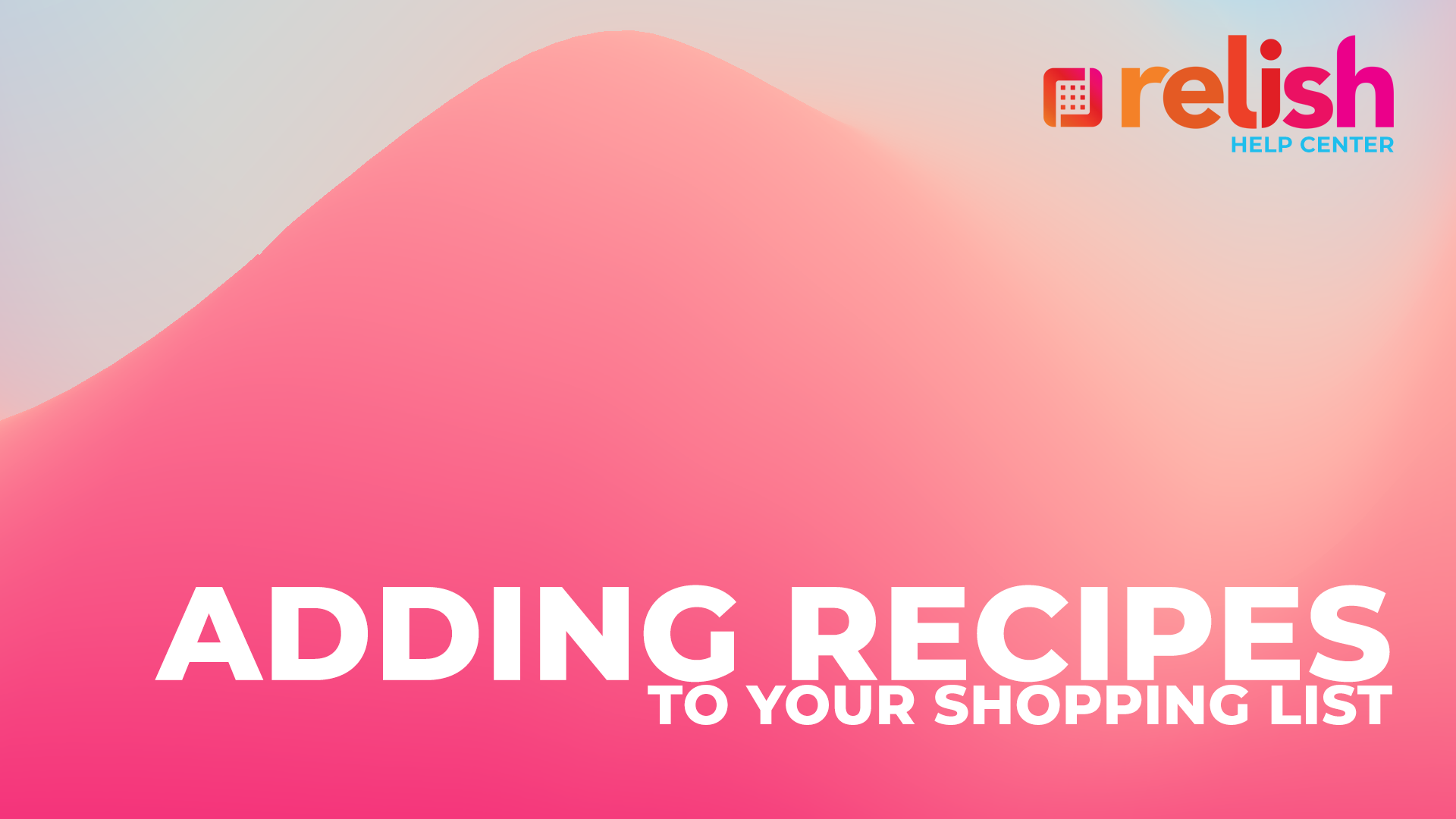 Related Articles

How to use the Relish+ calendar

While viewing your Relish+ calendar you will be able to add individual recipes and entire meal plans to the days and weeks ahead. Do so by selecting the day that you would like to add a recipe to (it will then be outlined). Next, click on the recipe ...

Adding Recipes to Your Calendar

Click here to watch our tutorial for Adding Recipes to Your Calendar.

How to Find and Save Recipes in Relish

To find recipes in the Relish library, visit www.relish.com and browse popular recipes or use the search bar to find exactly what you are looking for. Click the Save button found at the top of the ingredient list to save any recipe. You will need to ...

How to Delete a Recipe from my saved recipes in Relish

To delete a recipe from your saved recipes in Relish, find and click on the recipe you would like to remove. This will open the individual recipe page. From here, you are able to remove the recipe by clicking on the Heart icon at the top of the ...

What websites are the meal plans and recipes sourced from for Relish+?

Our library of meal plans is created by nutritionists using our database of 65,000+ top-rated recipes from popular bloggers and recipes sites. These sites include Simply Recipes, Skinnytaste, Diethood, Cookie & Kate, The Spruce Eats, Serious Eats and ...